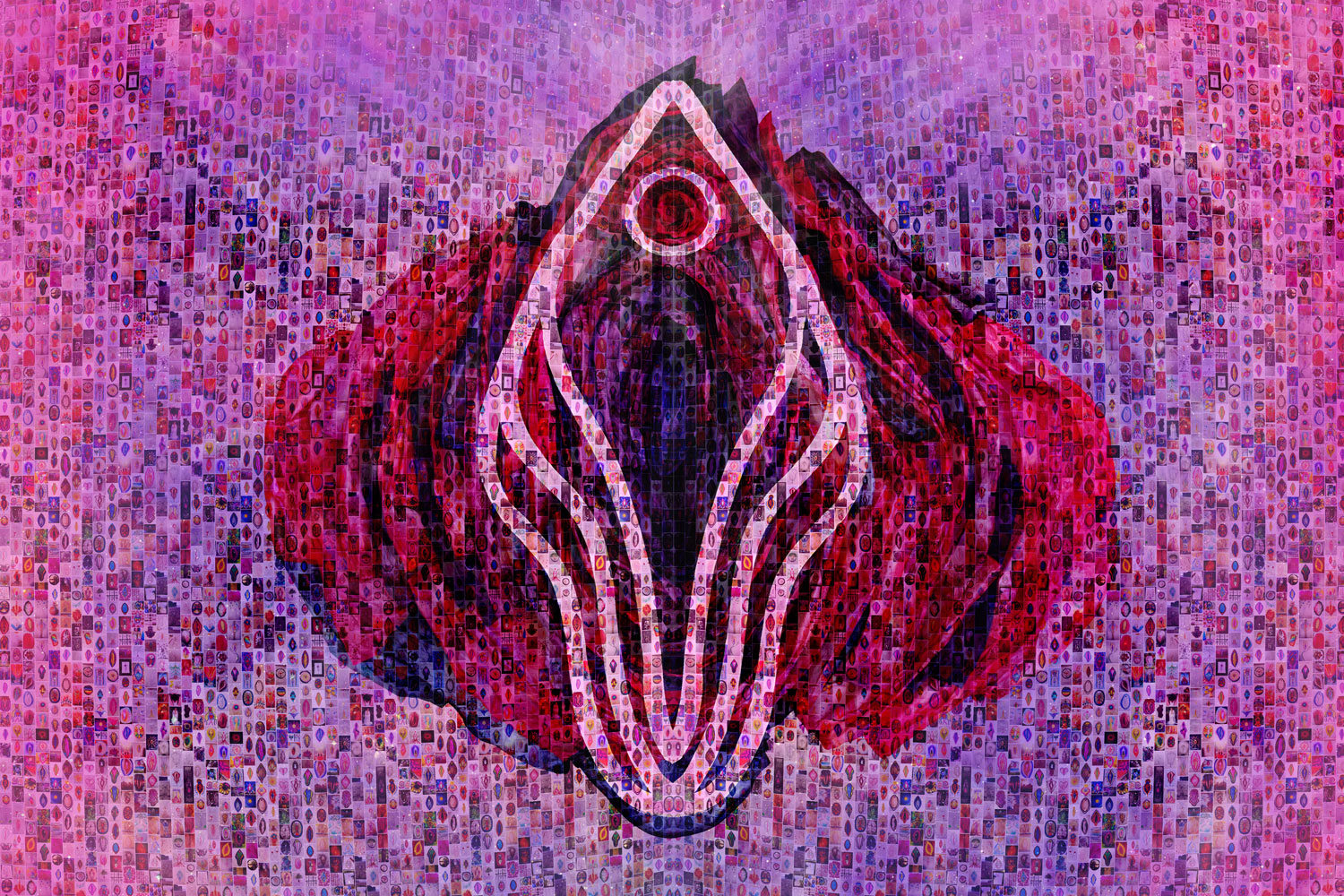 Yoni Art Fest 2021 Global Art Piece created by the Soul Art Studio Community
Yoni Art Fest was absolutely incredible!
Thousands of people gathered from around the world to explore, express, and embody their yoni.
In celebration of the power of this event we created this Global Yoni Art piece with hundreds of Yoni Art sketches, drawings, and paintings inspired by the 5 Yoni Art Fest Rituals and posted in our Soul Art Studio Community Facebook group.
People who contributed to this Yoni Art Fest Global Art piece:
Abadha Lila Cintron, Alex Lex, Amy Allen, Anjel B. Hartwell, Ann Mcevoy, Bhavani Stefanie, Blossom Blossom, Bonnie Dorgelo, Brenda Bechtel, Cala Joy Ma'at, Carmelina Zullo, Catherine Leon, Cecilia Luvecce Rouvais , Chelsie Sullivan, Cherie Duge Paul, Christian Olguif, Christine Collings, Cindy Foreman, Cristiana Rocha, Cynthia Miller, Dana Ariel, Dana Delguerra, Dana Jones, Darcie Pytel, Diana Bridget Nielsen, Dina Kiseleva, Dora Rodrigues, Elica Johnson, Elizabeth Fritz Sinha, Ella Van Der Walt, Ellen Faber, Emily Moody, Emna Chebbi, Estefania Marti Borras, Eva Nadasdy Berki, Faith Forrester Schaffer, Gabriella Johnston, Gloria Ramon, Heather Brandan, Helen Alksnys, Helen Davenport, Jane Sophia Maora, Jen Blumenthal, Jennifer Una, Jessica Van Assen, Joelle Rey, Josy Hoo, Khadoma Colomby, Kyla C Anderson, Lainie Love Dalby, Larissa Jane Wallin, Laüra Hollick, Laurie Lucas, Lesly Dixon, Liliana De Candia, Lisa Hudson, Lotte N Goede, Lotte Rosenkilde, Lukacs Adrienne, Lynda Smith, Manuela Luca, Marie Arboleda, Mihaela Catich, Milena Bedin, Mirjam Sarry Rothen, Monica Bjork, Monika Raciborski, Morgan Anders, My Starfire, Nadia Shana Krauss, Nathalie Du Porteau, Nathalie Frickey, Native Transmission, Nicole Edwards, Phoebe Thibault Sherrard, Pine Cone, Rachele Pelletier, Rajni Purnajot Kaur Ouroboros, Rashael Nunley, Rebecca Bienek, Rebecca Vanessa Leavitt, Rishell Graves, Sally Adnams Jones, Sandra Cro, Sarah Louisignau, Sarah Sage, Serena Gee, Shantelle Margaret, Sharma Ray Goldman, Sharon Connop, Sonja Lucien, Stephanie Sahanow, Sunny Dawn Freeman, Susan Elizabeth, Susan Kyle, Sylvia Becker Hill, Suzana Grau, Suzanne Cleveland Armstrong, Theodora Rich, Ther Brandan, Tina Neal, Vicki Gibson, Vivienne Hollings Haddon, Wendy Cockburn, Wendy Mac Dougall, Yennis Mak
Download the Yoni Art Fest Global Art Piece
Download the Yoni Art Fest Global Art Piece to use as your computer desktop wallpaper or just to enjoy. 
Stay Connected with us
Yoni Art Fest was just the beginning! Stay connected with Soul Art Studio and a global community of like-minded souls in the Soul Art Studio Community Facebook Group.