Your Yoni Art Fest Journal
Your Yoni Art Fest journal gives you the sacred space to play with the creative rituals and witness your own transformation unfold!
Yoni Art Ritual Itinerary
Yoni Art Rituals are live each day from 1-2pm EDT in our Community Group.
Check your time zone here.
June 14 – Meet Your Yoni
Your yoni is the divine feminine expressed and experienced through you.
On this activating day, you'll be guided through a beautiful creative visualization to meet the essence of your yoni. You'll discover how the divine feminine wants to be expressed through you!
June 15 – Reclaim Your Root
For centuries, women's roots have been tangled up in the patriarchal system that exploits and devalues the true nature of the feminine.
Reclaiming your root is about calling the power back to your truth and healing the wounds that have disconnected you from your power.
During Day 2 of Yoni Art Fest, you'll be guided through a deeply healing creative ritual to "Reclaim Your Root."
June 16 – Your Sexual Awakening
A sexual awakening is a sacred rite of passage. It is about passing through a sacred gateway from one state of being to another. It aligns your body with a primal pulse that has you singing with the stars.
During Day 3 of Yoni Art Fest, you'll be guided through a wildly sensual creative ritual to seduce your sexuality into a natural awakening!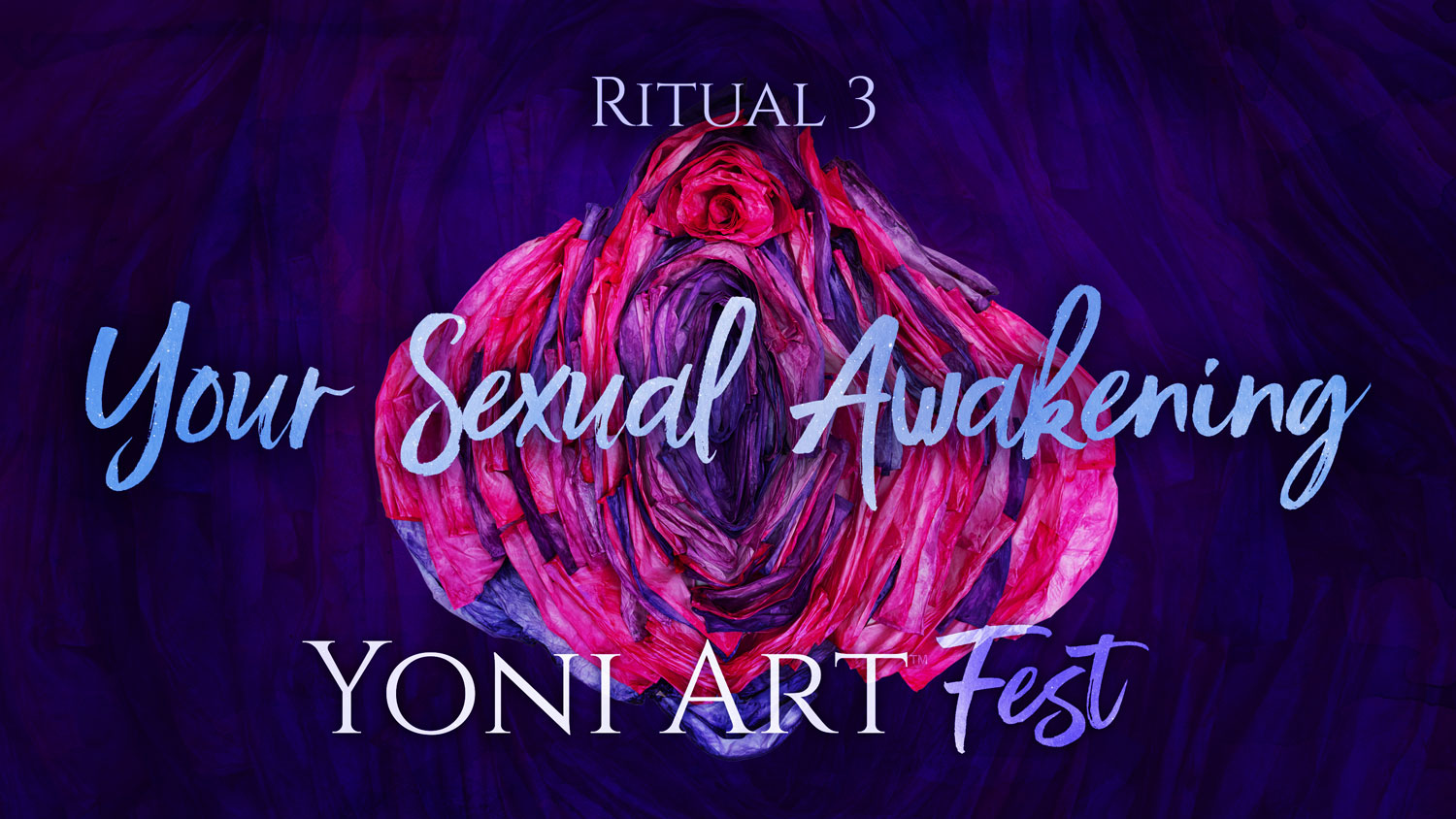 June 17 – Embody Your Essence
You're a Spiritual Being having a human experience. Embodying your essence is about merging the natural intelligence of your body with the wisdom of your soul.
During Day 4 of Yoni Art Fest, you'll be guided through a deeply meaningful creative ritual to unite your Higher Self with your Primal Self. This creates a ripple effect of power and purpose in your life and career!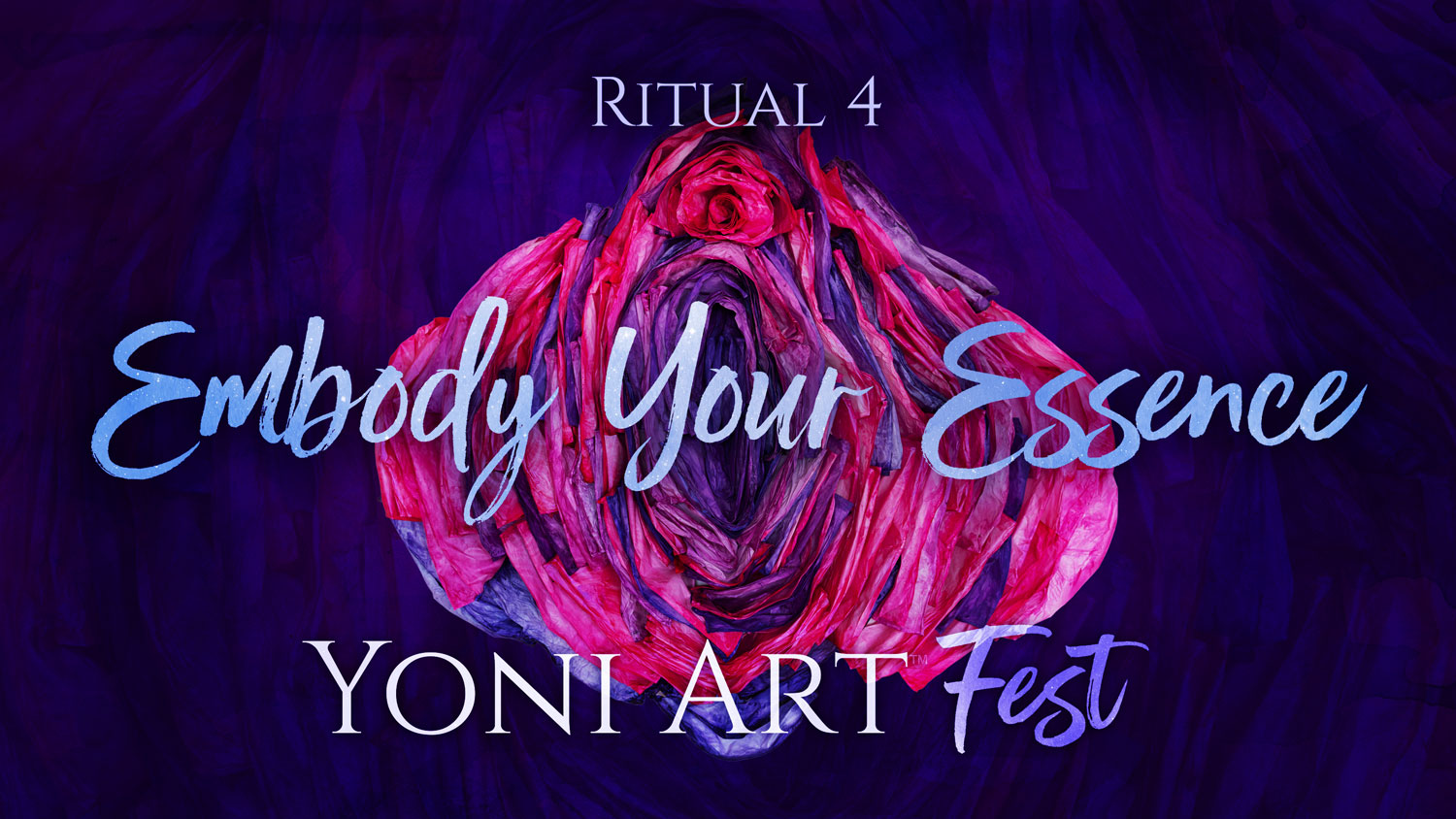 June 18 – Rebirth
We are in the process of a collective rebirth that is stimulating the call to rebirth ourselves personally and professionally.
On Day 5 of Yoni Art Fest, you'll be guided through and enlivening creative ritual to rebirth yourself and activate your path for the new paradigm!