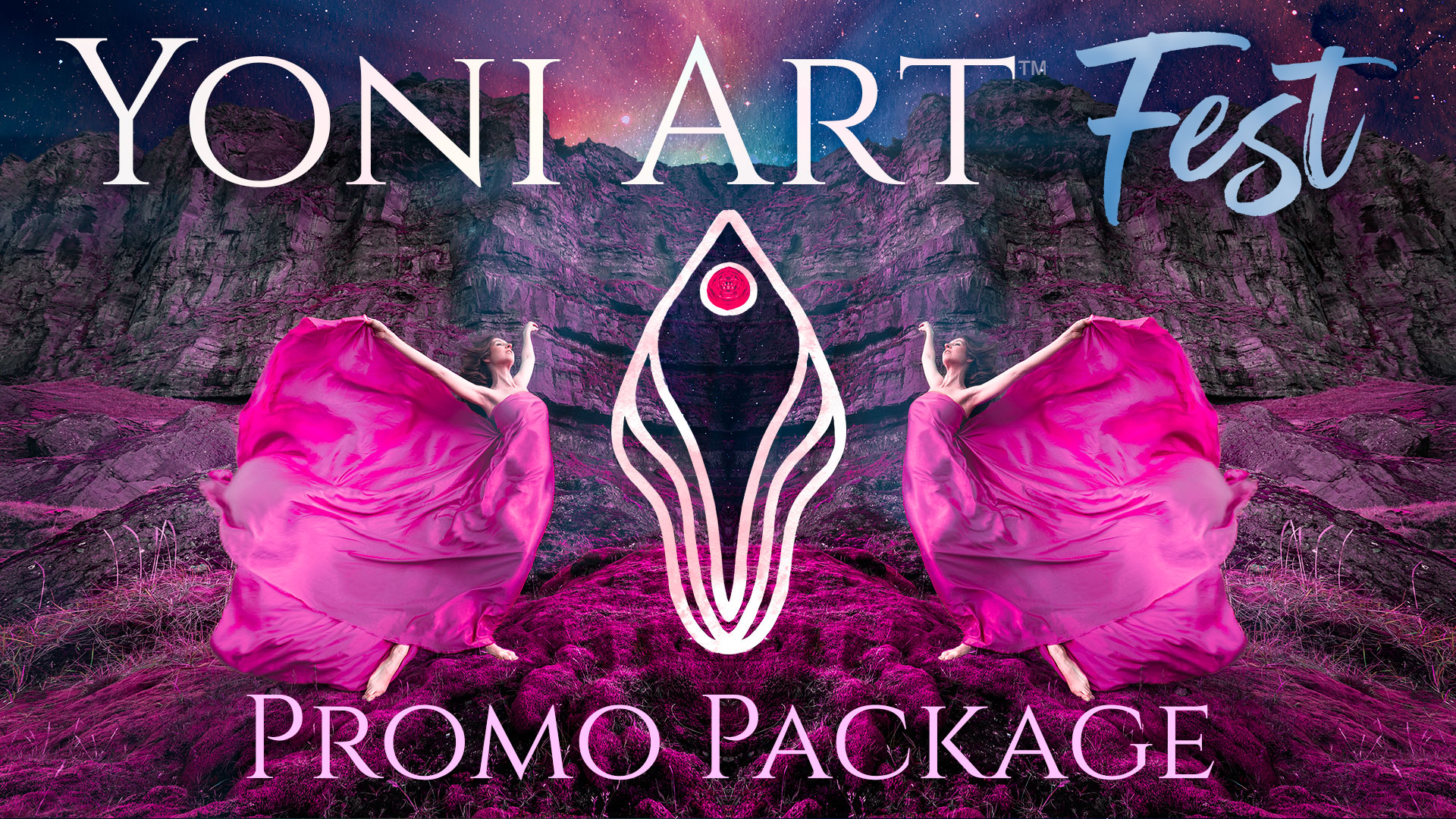 Yoni Art Fest is happening June 14-18
The promotional window for Yoni Art Fest is June 7-14
Interview Release Schedule
Yoni Art Fest featured interviews will be released and promoted throughout the week. Here is a schedule showing when each interview will be featured.
Solo Email
Send your solo email to your community for Yoni Art Fest between June 7-14.
We've included an email template you can use to promote Yoni Art Fest. You are welcome to copy and paste this email or create your own.  Be sure to include links to yoniartfest.com when sharing.
Social Media Posts
Here are some sample posts and tweets to inspire your audience.  Be sure to include the link: yoniartfest.com
Share Social Media posts between June 7-14
Image Gallery
Click on a thumbnail image to open it in a new tab. Then you can save the image to your computer or phone for sharing.
Feel free to use these images to promote on social media, in your newsletter, and in your solo email. Include a link to yoniartfest.com with each image.